World's Fastest Half-Mile Dirt Track to Host Friday $25,000-to-Win and Saturday $50,000-to-Win Super Late Model Features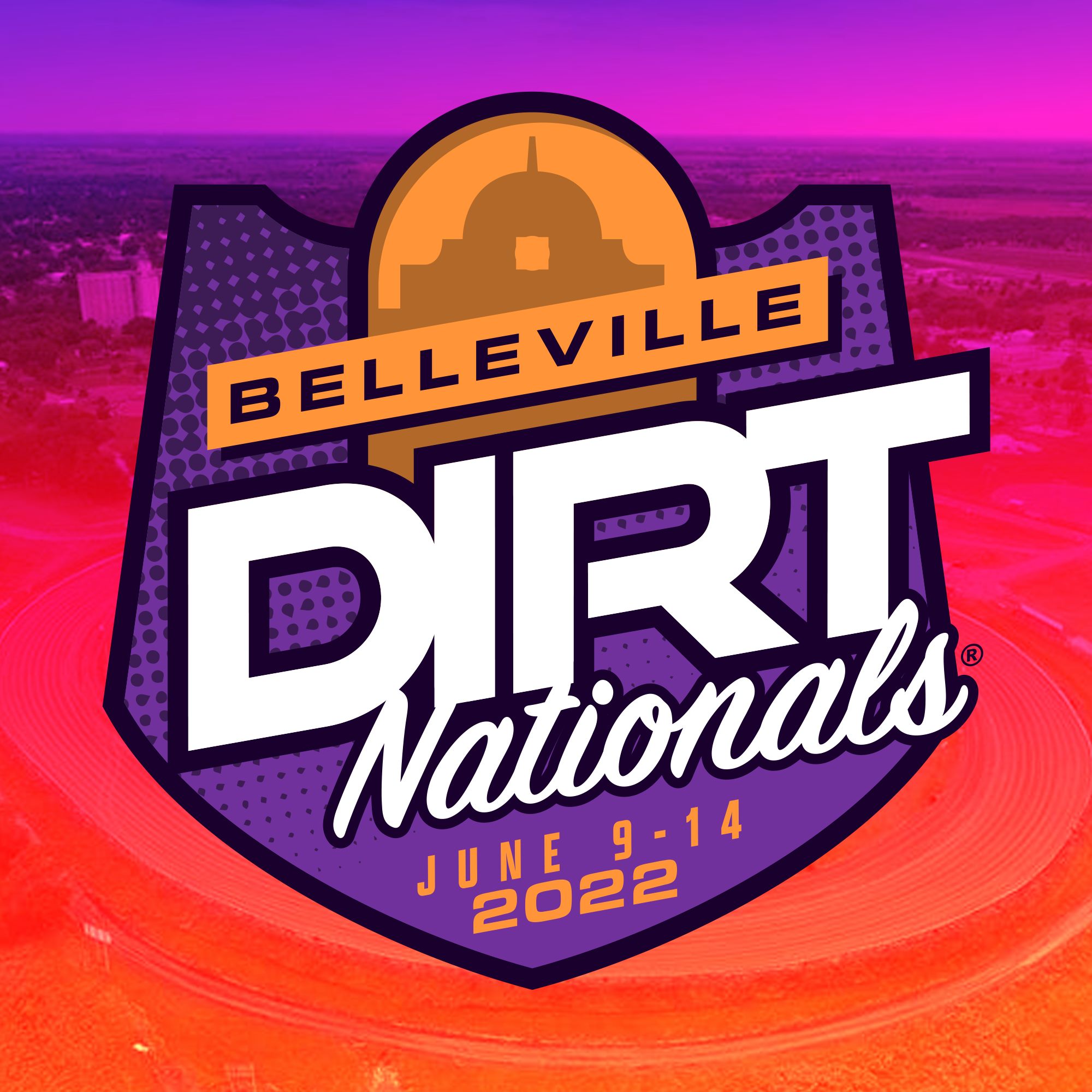 BELLEVILLE, Kan. (October 5, 2021) — X.CELERATED announces the inaugural Belleville Dirt Nationals will be held at the Belleville High Banks dirt track June 9-14, 2022.
The historic venue, nicknamed "The World's Fastest Half-Mile Dirt Track," will host seven days and nights of racing culminating with $25,000-to-win Friday and $50,000-to-win Saturday night Super Late Model shows. This will be the first time since 2008 that Super Late Models have raced at the legendary half-mile facility.
"A big Super Late Model show is something we're craving here at Belleville," said Drew Erkenbrack, Director of Communications and Public Relations at the Belleville High Banks. "We haven't had a big Super Late Model race at Belleville in a while and we can't wait to put on a great show. Our town is going to freak out and everyone is going to be talking about it. The potential of the event is unreal. We plan to draw the biggest Super Late Models drivers in the country. We have a fanbase at Belleville who have been coming to races for years … They'll camp for a week and watch every minute of action."
Local and grassroots racing classes will run as part of the Belleville Dirt Nationals throughout the week. The event will be produced by XR Events.
Complete event details will be revealed at a later date. For all future ticket, racing and event information, visit: www.bellevilledirt.com.
To learn more about the Belleville High Banks, visit: www.bellevillehighbanks.org.
ABOUT BELLEVILLE HIGH BANKS
The Belleville High Banks, an historic half-mile dirt track venue located in the rural town of Belleville, KS, has hosted auto racing since 1910. Belleville has been home to a number of major events since its inception. Drivers Kyle Larson, Christopher Bell, Dave Darland, Jeff Gordon and Kasey Kahne, among others, have found victory lane at the historic High Banks. The next legendary chapter of racing at Belleville will unfold at the Belleville Dirt Nationals June 9-14, 2022.
Connect with the Belleville High Banks on Facebook, Twitter and Instagram.
ABOUT X.CELERATED
Founded in 2003, X.CELERATED is a marketing and multimedia firm based in Silver Bay, Minnesota. X.CELERATED—referred to simply as XR—focuses on the racing industry, producing high-impact events and streaming broadcasts.
To learn more about X.CELERATED and XR Events, visit: www.racexr.com.
Connect with XR on social media: Facebook, Twitter, Instagram and YouTube.