Bounty Added for Defeating Jake Bubak!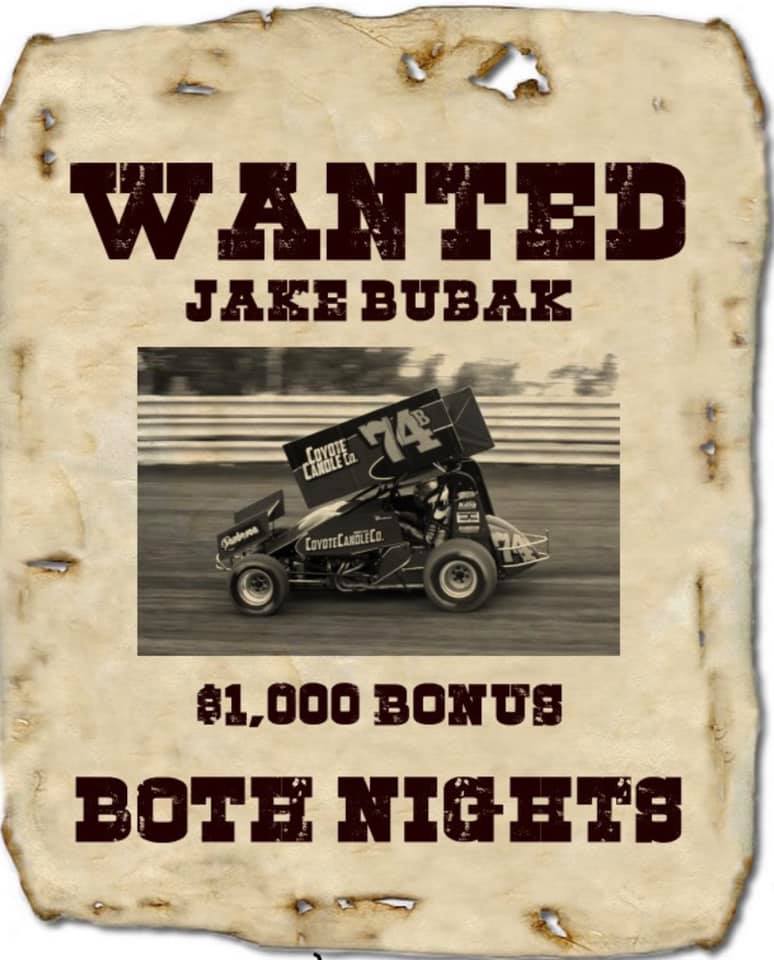 Courtesy of
The Fans of The High Banks
, a bounty has been put on our 2 time and defending champion. The drive that beats Jake Bubak in the A main on Friday July 31st OR Saturday August 1st will receive an extra $1,000. That moves the purse up to
$3,500
and
$8,000
to win if you can Beat the 74B.
*You have to win the A feature either night to collect the bounty.
This is an organized fun competition, to spark the interest in drivers and fans all around!
Let's race and have a great time!