Mitch Miller Memorial Race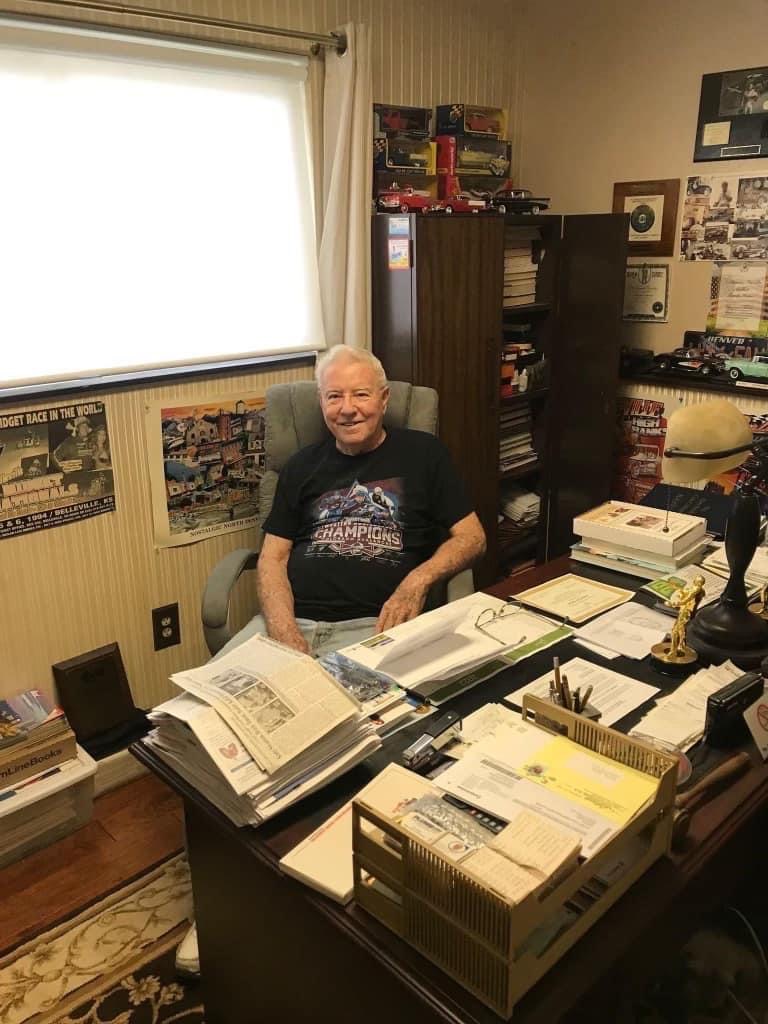 By Ray Cunningham
The Mitch Miller Memorial race will take place Labor Day weekend at the Belleville High Banks Saturday, September 2nd, and Sunday, September 3rd, 2023 for two big nights of racing featuring the RMMRA Midgets, Hobby Stocks, and Cruisers.
This double header will honor the racing legacy of Robert "Mitch" Miller (1936-2022) who passed away last November at age 86. Miller spent almost his entire life as a fan of the "Mighty Midgets" starting at age 10 when he would sneak into the races at Lakeside Speedway in his hometown of Denver, Colorado. While later running midget series that included RMMRA, SWIMS, AIMS, and the Belleville Midget Nationals starting with its inception in 1978.
During the 1960's Mitch Miller moved from the grandstand to a more prominent status in  racing circles. Mitch would become involved  with the RMMRA  (Rocky Mountain Midget Racing Association) and the BCRA (Big Car Racing Association). With the RMMRA, Miller would start his career in open wheel racing working in publicity, selling program ads, and other activities that included announcing when he took over for his good friend Bill Hill. Mitch would also announce for the BCRA during this time period at tracks that included the Belleville High Banks.
By the 1970's Mitch had risen to the the top of the RMMRA ranks as the clubs President for seven term's between 1970 and 1980. While also taking on the role of competition director. The RMMRA would run primarily in Colorado during this stretch, but also visited the High Banks of Belleville among other venues in both 1976, and 1977. It was also a  time of great transition at Belleville as the BCRA was ending its time at the North Central Kansas Fairgrounds after a run of almost 40 races starring there from 1965-1976 after the club disbanded.
Mitch Miller, always a thinker first, but very much a doer second, then conceived a wonderful idea that was signed off on by the Fair Board,  "The Belleville Midget Nationals" which during its reign of 40 years (1978-2017) made headlines across the nation as one of the top midget races of all-time. While Miller during its run would serve as competition director from the start until 1993.
The Midget Mastermind from Colorado wasn't done however with great ideas for the sport he loved. Mitch was also the man behind the SWIMS and AIMS Midget series raced over the summertime from 1981-1995. And then was honored by being inducted into the 1st class of the High Banks Hall of Fame in 1999.
A class that would feature his pal Bill Hill, as well as legendary figures from the Belleville area that included the Goodrich Family, and Les & Beryl Ward. While following that up in 2010 with his induction into the Colorado Motorsports Hall of Fame.