Martin Wins Malvern Bank 360 Sprint Series Feature at Belleville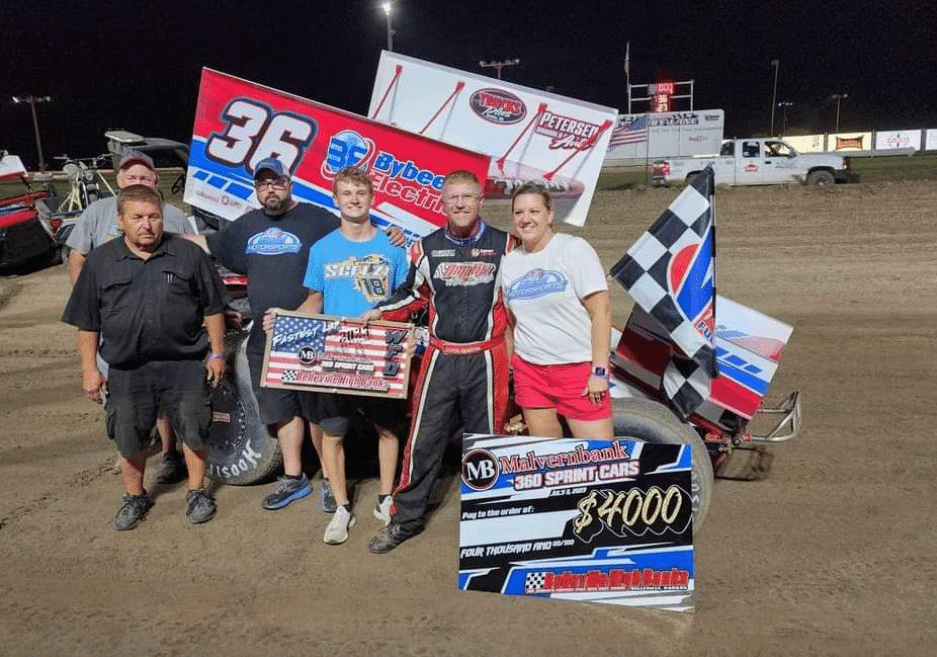 Belleville, Kansas (July 3, 2023) – Monday night's Pre-Fourth celebration on the High Banks had the bang and the bucks shared with racers and fans in Belleville.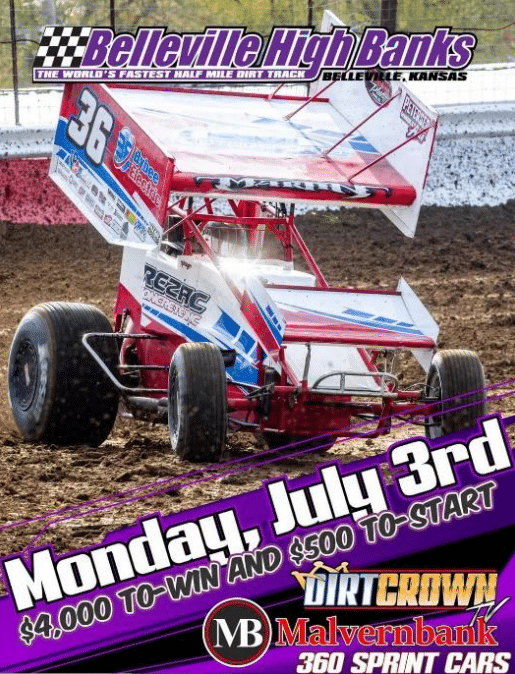 In customary fashion, the bomb blast during our Nation's Anthem raised the blood pressure of everyone in Belleville, whether they were in attendance or not! As the winged sprints took their two-lap time trials, Wichita, Kansas driver of the #10C, Jeremy Campbell tumbled down the backstretch. The machine was bent but the driver hopped out on his own power.
15 cars had signed in for the first visit by 360 Sprints since 2015, and the first-ever show of the Malvern Bank 360 Sprint Cars on the Belleville High Banks. The top seven times were separated by .519 of a second. Interesting note: Since September of 1990 when the first 360 Sprint Car event was held, time trials had never been documented. So, Jason Martin's time of 15.472 seconds set the New Track Record on the historic half-mile.
Winner in September of 2012 at Belleville, Jack Dover wheeled the Tim Estenson Racing #14T to the First Heat checkers. Second-fast qualifier Garet Williamson picked off the Heat
Two win in the Gary Swenson #55W.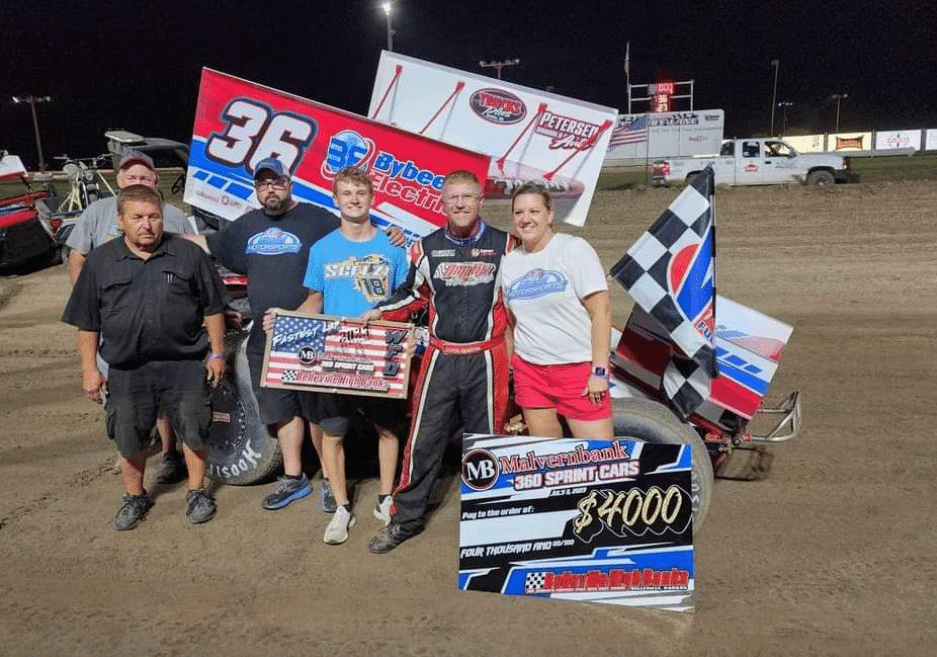 From the outside of Row 1, Martin jumped to a lead that he would never relinquish and grab the $4,000 top prize. Jake Bubak, a two-time champion of the 305 Sprint Car Nationals, piloted the Bourke Motorsports #27B to a runner-up finish. The Top-Five was filled by Dover, Williamson, and Don Droud, Jr. in the Mark Burch #1M. Seventh-place finisher Jeremy Huish picked off five spots to be the biggest mover in the field.
Malvern Bank 360 Sprint Car Series
Results: 20-Lap Feature
1. Jason Martin
2. Jake Bubak
3. Jack Dover
4. Garet Williamson
5. Don Droud, Jr.
6. Stuart Snyder
7. Jeremy Huish
8. Cody Ledger
9. John Klabunde
10. Brandon Stevenson
11. Chase Brown
12. Boyd Peterson
13. Ethan Jones
14. Joey Danley
15. Jeremy Campbell