High Banks Hall of Fame to Induct Five in 2021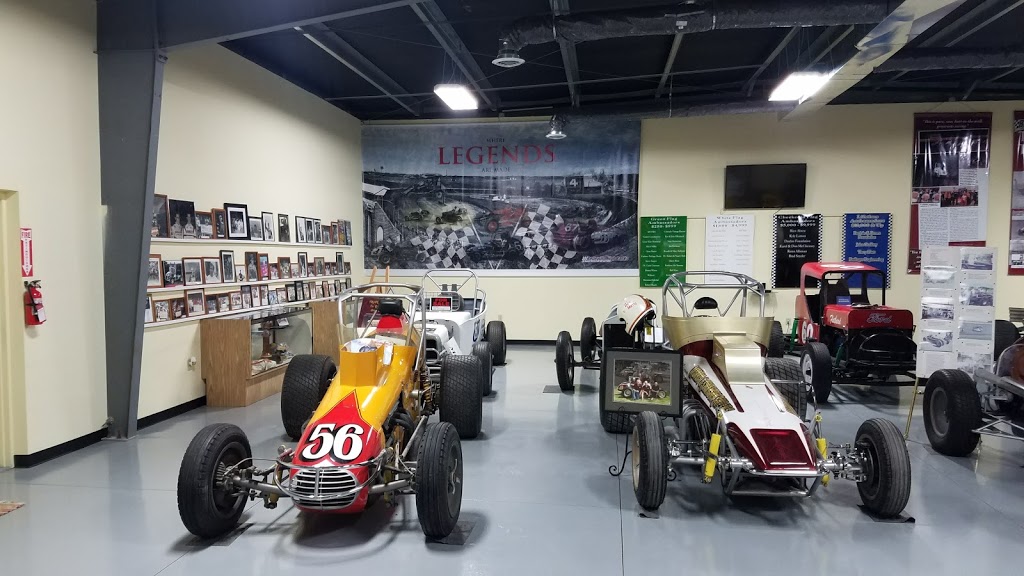 By Ray Cunningham
The High Banks Hall of Fame & National Midget Auto Racing Museum is proud to announce our 2021 class that will be inducted on Thursday, August 5th, 2021.
Joining this prestigious group will also be the 2020 High Banks HOF Class whose original ceremony was postponed from last year due to health concerns with Covid 19.
The 2021 Class of 5 will include midget racing greats Keith Rauch, and Wally Zale, as well as sprint car champ Gordon Herring, stock car phenom Lennie Funk, and long-time racing official Charlie Gottschalk.
Arizona native Keith Rauch, the 51 year-old open wheel racer from Broomfield, Colorado, has won 12 RMMRA Midget titles, and 89 feature events, racing with the Colorado series over the last 30 plus seasons. With his first coming in 1993, and his last in 2020. Those accomplishments are club records in for the RMMRA which has been conducting race meets for over 80 years. Keith has also competed during his illustrious career in both the Midget Nationals and the 305 Nationals at Belleville during that time.
The Late Gordon Herring was born in Kansas in 1920, while later relocating to the Denver area. After racing stocks, and roadsters, Herring would become one of the first stars of the BCRA Sprint Car Club out of Colorado in 1958, while also racing with IMCA, and the RMMRA in midgets, as well as the Pikes Peak Hill Climb among other events. In the BCRA Gordon won three Championships as a driver in 1959, 1961, and 1962, racing at venues in Colorado, Kansas, and Wyoming. The 3-time champ later lost his life racing in IMCA sprint competition in 1964 at age 44 after an accident in Owatonna, Minnesota.
Kansan Lennie Funk was one of the greatest drivers in IMCA stock car racing history. The driver from tiny Otis, Kansas, was a farmer by vocation, who in between tending the family soil, went toe to toe with the big boys of the IMCA circuit including Ernie Derr, Dick Hutcherson, and Ramo Stott. The privateer who raced without corporate backing in IMCA from the 1950's until 1968. Finished as high as 3rd in the point standings running a limited schedule, while winning at venues that included the High Banks, Topeka, and Sedalia. And upon his retirement from competition in 1968 was third place in IMCA lifetime points.
Charlie Gottschalk from Denver has been involved in racing since the 1950's as a racer, official, and vintage race car enthusiast. Charlie grew up in North Denver and attended the races at Lakeside Speedway during his youth, before becoming a competitor at age 21 in midgets racing in the RMMRA. From 1957-1959 Charlie would race his own car, as well as midgets owned by Marty Weiland, and Co-Owners Bill Hill and Jim Steele. Later Gottschalk would become an official for the RMMRA, as well as the AIMS and SWIMS Midget Series with Mitch Miller. Working with Miller, the likable Gottschalk, who has lived back and forth between Colorado and Arizona over the years, would work as the pit steward for the Belleville Midget Nationals.
Chicago racing phenom Wally Zale was one of the top midget racers during the pioneering days of the sport in the 1930's and early 1940's. A member of the "Chicago Gang" of racers that included Tony Bettenhausen, and Duke Nalon, Zale was a top competitor until his untimely death in an automobile accident in 1942. Before then Zale had won championships at venues in Illinois, Wisconsin, Michigan, and Missouri. While setting standards for midget wins in a season that have never since been surpassed. In 1936 Zale won 65 features racing in midget competition. And then surpassed that before the WW II shutdown of the sport when the Illinois driver won an all-time best 67 feature events in 1940.
Also being honored in 2021 at the High Banks Hall of Fame Ceremony will be the class of 2020 which includes "Tiger" Bob Williams, and Larry Dickson, as well as the late Roger McCluskey, Rodger Ward, Bob Wente, Bob Tattersall, Cecil Green, Duane Carter Sr,, Carl Williams and Buddy Taylor.
Join us August 5th, 2021, for the High Banks HOF Induction Ceremony and luncheon to be held at the Belleville High School, in Belleville, Kansas. Doors open at 11:00am, food is served at 12, followed by the induction ceremony. This event is open and free to the public. While the luncheon is free with a donation to the High Banks HOF.